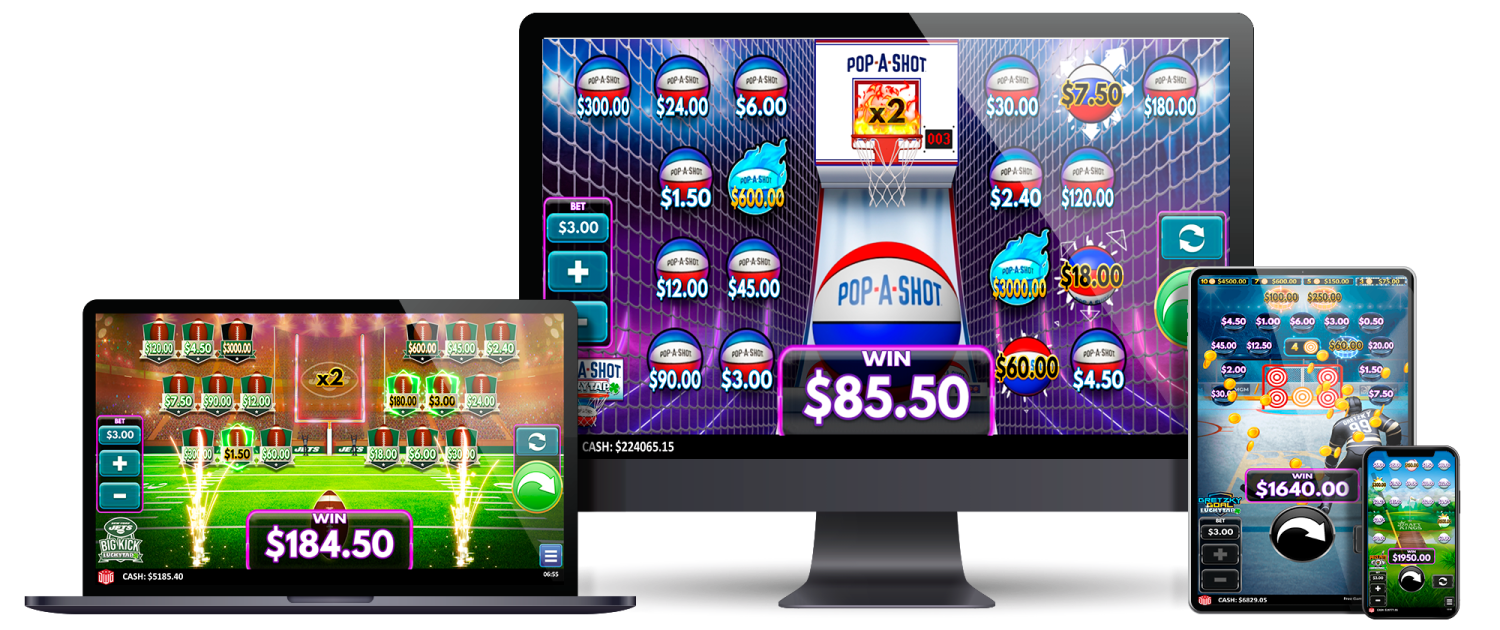 Success Dynamic Content Elevated Gaming Experience Unlimited Ideas
Success Dynamic Content Elevated Experience Unlimited Ideas
We are proud to present our groundbreaking proprietary mechanic, LuckyTap™, which opens a world of possibilities for the casino gaming industry. With LuckyTap™, developers can now harness the power of any intellectual property (IP) and create truly mind-blowing, captivating gaming experiences.
LuckyTap™ revolutionizes the way we approach casino game design. Without the limitations that traditional reels and matching symbols place on game design, LuckyTap™ sets the stage for boundless creativity. Gone are the days of generic themes and predictable gameplay. Our cutting-edge technology allows for seamless integration of any IP, whether it's a popular sports team, beloved movie franchise, well-known food or beverage brand and more.
Don't believe us? See for yourself!